Founder frustrations are high in August: You want to drive your business forward but with your customers, investors and team members off holidaying, things may not move as quickly as you'd like. 
This can be even more frustrating when you're fundraising, where closing a round in a timely fashion can sometimes be the difference between getting to the next stage or closing up shop.
According to our data, there are three peaks in the fundraising calendar:

1. The run-up to Christmas is the most frantic, with both investors and founders wanting to get the paperwork done before the festive break.

2. The end of the tax year (April 5th), especially for SEIS and EIS deals. Investors are desperate to close deals that ensure their tax relief in the current year.

3. The run-up to the August holiday season. People go on holiday and if a deal isn't done by the end of July, you'll probably have to shift the close to September.


Fundraising requires lining up your investors to agree to and sign your fundraising paperwork (e.g. Term Sheets, Investment Agreements and much more). Until they all agree, you can't close your round. And if you're raising a round from a number of angel investors, there's a high chance that one or more will hold up your deal.
So, what's a founder to do? By our reckoning, these are your four best options:
1. Receive a cash injection now, and do a funding round later
2. Close your round now with a smaller target, top-up later
3. Raise a Bootstrap Round if your investors are family or friends
4. Wait until September when you can ramp up your fundraising again
Let's explore how you'd go about each of these strategies below.
1. Use a SeedFAST to get cash now
A full funding round requires a lot of work. You have to create an investment pack, justify your valuation, negotiate with multiple investors and more. So much more, in fact, that we've written a 25 step guide on completing your first funding round.
Perhaps your startup just needs a small amount of money to tide you over and you simply don't have the time to put together a funding round. In that case, using a SeedFAST is the perfect solution. This method allows for one or more investors to put money into your business now, without the need for a full funding round.
SeedFAST is an SEIS/EIS friendly agreement, where you don't set a valuation. Instead, your investors receive the shares when you close your next funding round. Investors are usually given a 10% to 20% discount on the next round's share price, to compensate them for coming in earlier.
You can create and send out a SeedFAST on SeedLegals in less than 10 minutes and receive the money as soon as the investor has signed.
Get funding without the fuss
Our SEIS/EIS friendly SeedFAST advanced subscription agreement lets you raise smaller amounts of capital ahead of a funding round.
Learn more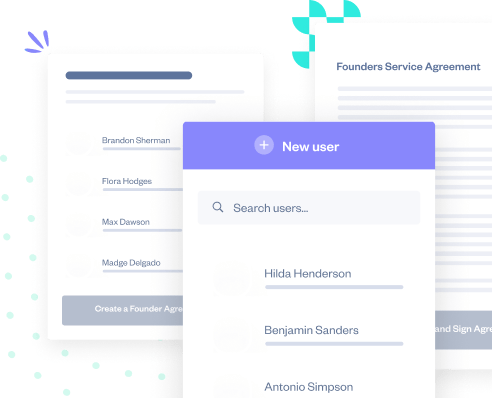 2. Do a smaller round ASAP, top up at your leisure
But what if you've already opened your round, have investors committed and are looking to close?
Whether to close a smaller amount now or wait for those final investor commitments to come in can often be a difficult decision for a founder, especially because those commitments might take much longer than expected.
If this is the case you might want to consider Instant Investment, which allows you to accept new investments into your startup at any time, without the need for a new funding round. This means that instead of waiting to reach your full initial target, you can close the commitments that you have now, but with a provision that allows you to accept additional investment.
Before, it would have been a difficult decision to accept less money in the round than you thought you needed because you likely wouldn't be able to accept any new investment without doing a new funding round.
Instant investment solves this problem because you can still accept new investments even after your round has closed. Instant Investment allows you to raise capital between rounds so that you can accept funding on a continuous basis if you like.
Want to better understand how Instant Investment and SeedFAST are changing the game? Read SeedLegals' CEO Anthony Rose's deep dive on Agile Fundraising
3. Raise a Bootstrap Round
Traditionally, closing a deal with investors could take up to three months due to back-and-forth negotiations with your investors. Professional investors often have a series of terms they will regularly require to be part of the documentation, which can hold up the deal.
When accepting investment from friends, family and people you know, however, there usually won't be many requirements, if at all. This is why a Bootstrap Round could be the perfect solution when you're short on time.
Raising a Bootstrap Round on SeedLegals allows you to quickly and inexpensively accept a small amount of money (up to £100k) without negotiating on complex documentation that just isn't needed at this stage in your business.
4. Do a full round after the summer
If cash flow isn't necessarily an issue for the company, founders can take advantage of the downtime in both the sales and fundraising cycle to do their homework and get investment-ready.
You can use the extra time to perfect your pitch, refine your deck and make sure the company is in order. Check out this article on how to raise angel investment for more ideas on what you can do to prepare.
Once everyone gets back from holiday, you'll be ready to hit the ground running. Perhaps you can even make time to give yourself a well-earned break sometime in August, too.
Need help with choosing the right strategy?
You don't have to figure it out all on your own – we have a team of funding experts ready to talk you through your options and help you strategise the best way forward based on your circumstances. Book a call with a funding expert below. We'd love to hear from you!