About us
SeedLegals is the UK market standard for companies raising investment, incentivising their teams with share options, doing their SEIS/EIS, and managing their cap tables. With one in six early-stage funding rounds and EMI option schemes now on SeedLegals, we're proud that in just four years we've transformed the way UK companies start, grow and scale.
25,000+

Companies on SeedLegals

UK's #1

for funding rounds, cap tables & share option schemes

£500M

Raised on SeedLegals
Our

story
SeedLegals was founded by serial entrepreneur Anthony Rose and serial angel investor Laurent Laffy who met at a party in Rome. They'd both had enough of paying insane amounts of money to lawyers for the same legal documents at every funding round, and funding rounds taking months to negotiate and close. They decided to change it.

Fast forward 6 months and SeedLegals launched as the world's first platform that lets founders and investors easily create, negotiate and sign all the legal agreements they need to do a funding round. In less than 3 years, SeedLegals is now the largest closer of funding rounds in the UK.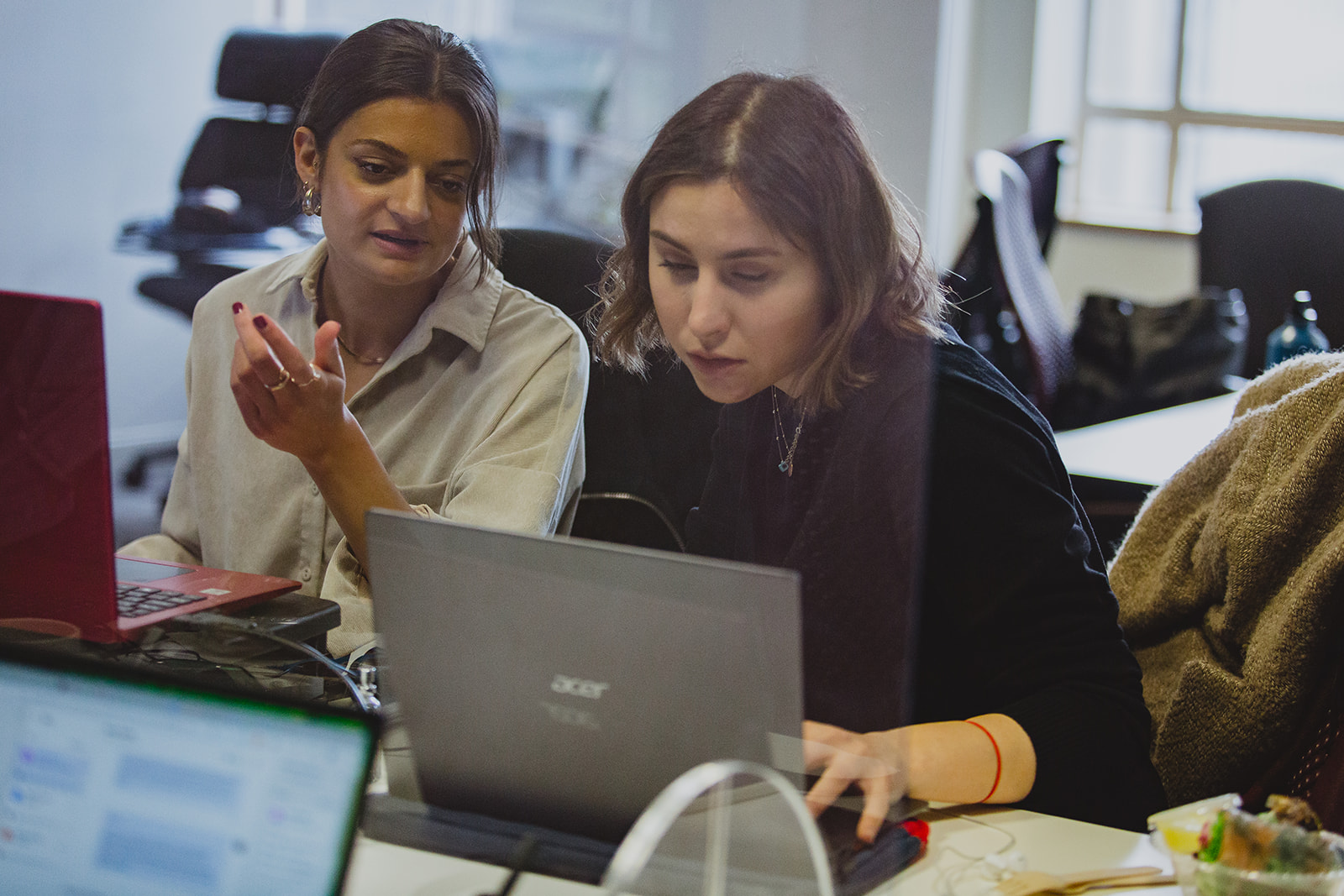 Anthony Rose
Founder & CEO
Serial entrepreneur and 'The man behind BBC iPlayer'; Anthony has founded and sold multiple startups.
Laurent Laffy
Founder & Executive Chairman
Serial angel investor and VC; Laurent's portfolio of 40+ startups includes Lastminute, Secret Escapes and Graze.
Anthony Drogon
Founder & CTO
Full-stack developer; Anthony was previously Head of Development at SmartJog and Arkena.
Julien Seligmann
CCO & Head of International
Entrepreneur and business angel. Julien founded SmartJog and held executive positions at Globecast, TDF and Eutelsat.
Flora Suen-Krujatz
Chief Legal Officer
M&A lawyer and legal-tech founder. Ex-Linklaters, dual-qualified with experience in the UK & Asia. Made the switch from law firm to legaltech.
Adam Blair
Chief Customer Officer
Ex-Funding Circle Head of Sales with experience in the US & Europe.
Alexandra Greilsamer
Head of Product Strategy
Lawyer turned techie, Alex was previously with Freshfields and Amazon. Fluent in French, Spanish and Legalese.
Fabrice Renucci
VP Marketing
Marketing executive. Ex-RingCentral. 12+ years in tech across VC, agency, top UK startups and US public companies.
Michael McDowell
Country Manager - Ireland
Entrepreneur and co-founder of Raise Ventures (the only private tech accelerator in Belfast), Michael manages our operations in Northern Ireland and Republic of Ireland.
Nicholas Richards
Head of Investor Partnerships
Ex Deloitte and VC with 9+ years transaction experience.
Jack Dunning
Head of Customer Experience
Jack is a business development and operations specialist, with experience in Blockchain and Cleantech.
James Skinner
Technical Lead
15 years of front- and back-end experience across diverse platforms and technologies along the full project life-cycle.
Trevor Stedman
Technical Lead
Jonathan Prezman
General Manager, R&D Credits
Tech lawyer and ex-founder; Jonathan was previously at AOL, McAfee and France Telecom.
Alper Aytac
Head of Design
End-to-end product designer with 15 years of experience. Managed creative teams for startups and agencies including Publicis and FCB.
Z Hespelt
Head of Data
Data and business analyst Z ('Zee') is our Head of Data.
Florent Artaud
Country Manager, France
Lawyer by training and ex-founder. Previously created a startup with The Family, and chief legal officer and public affairs manager at La Ruche qui dit Oui!
Awards and accolades
Best New Entrant to the Angel Ecosystem
2018
Top 100 Disruptive Brands
2017
Growth Startup of the Year
2019
Rising Stars Winner
2019
Best Legal Team for Early Stage Deals
2019
Best Fintech Startup
2017
Industry Game Changer
2019
We've helped over

35,000

startups
From food to FinTech and beyond, join thousands of startups who use SeedLegals to start, raise and grow faster.
More customer stories
The reality is you're on a journey; fundraising is so much about the narrative. SeedLegals allows you to tell the right story at the right time with the right legal documents for different types of investors.

Louise Doherty

Founder & CEO, Yoller

SeedLegals held our hand through complex investor negotiations and even picked up on some errors produced by our previous lawyers which were a well-known City law firm!

Alex Templeton

Founder & CEO, Qured

One of the great things about SeedLegals is that it is designed to be appropriate for the round and the stage of the business. They keep it simple. It feels like they really understand that.

Alex Rainey

Co-founder & CEO, Pluto

How do I get all the businesses I invest in to use SeedLegals?

Alexander Wyndham

Angel Investor , The Family

It's easy to forget about the legal side of things but SeedLegals make things really easy to understand. The team at SeedLegals are truly amazing.

Darren Tenkorang

Founder, TRIM-IT

There's an opportunity to reach a specialist advisor via chat, phone and email to check in on anything. The SeedLegals team were extremely responsive – really amazing.

Emilie Vanpoperinghe

Co-Founder, OddBox