Angel investors, syndicates, VCs, incubators and accelerators
Tools for investors
Scout for startups, carry out deals and view your portfolio - all on the SeedLegals platform.
Speed up negotiations and cut down on admin with the help of our experts.
Manage your deals seamlessly - from finding startups to exit
33,000+

angel investments closed on SeedLegals

50+

accelerators and incubators use SeedLegals

£1.3B+

raised on SeedLegals

26,000+

investors on SeedLegals
Insights for investors from our experts
Investor Hub
Get help
Read how-to guides and data insights from our team. Latest posts include SEIS loss relief, tax relief on share transfers, changes to UK legislation and more.
Events
Get involved
Be among the first to know about our online and in-person events for investors and founders. Join us for talks, interviews and discussions – and for in-person events, stay on for networking drinks.
Case studies
Get inspired
Discover how The Little Car Company closed a multi million Series A in just 8 weeks, how Academy of Robotics raised £4M from 80 SeedFASTs over 3 years, and more.
Join the fast-growing community
It should be mandatory for all startups to use SeedLegals.
Olivia Sibony
Head of Crowdfunding
SeedLegals brings company funding legals into the digital age.
Harry Briggs
Angel investor in Revolut, GoCardless and Lyst
How do I get all the businesses I invest in to use SeedLegals?
Alexander Wyndham
Angel Investor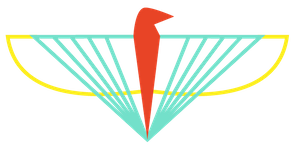 Get your portfolio set up on SeedLegals
Close your next deal in record time
Invite founders to SeedLegals, and we'll get them investment-ready for a smoother, faster deal. Cap tables, term sheets, SEIS/EIS applications – we help sort it all.
Register your interest here and we'll get in touch with you both to discuss how we can help.